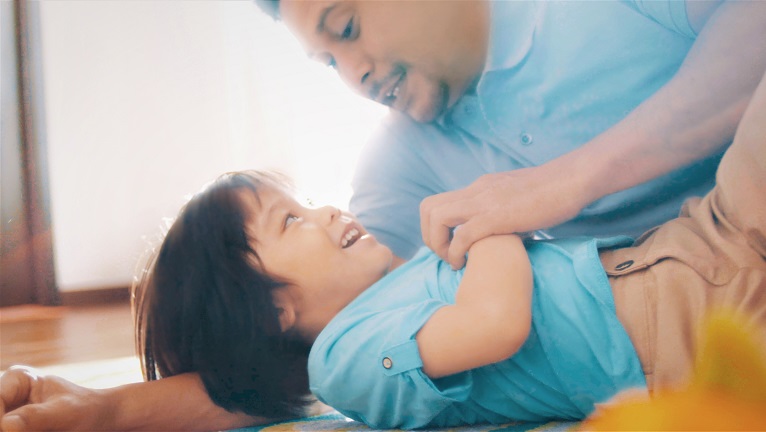 Wealth
PruBSN

WarisanPlus
Provide financial security for your loved ones, beyond your lifetime. Create a lasting impact with this Shariah-compliant takaful plan that combines protection and savings.
Reasons to consider

PruBSN WarisanPlus

How would your loved ones carry on, if they suddenly lose you to an unfortunate event? Would their financial security be at risk?

Leaving a financial legacy is one of the greatest and most important things you can do for your family, especially if they rely solely on you for their livelihoods.

It's not just about leaving them a lump sum of money — it's about ensuring they will still have a roof over their heads, and your children can still pursue their education.

With PruBSN WarisanPlus, you'll get a flexible protection plan with a high coverage amount starting from RM350,000 for as low as RM100 a month (or coverage amount starting from RM250,000 for as low as RM50 a month for a child).

The plan comes with coverage for accidents, death or total permanent disability. You can enhance it further with critical illness, Hajj and Umrah and various Contributor riders.

No medical check-up is required, and you can potentially enjoy a high non-medical limit of up to RM2 million.

PruBSN WarisanPlus can also function as a savings plan (via the Takaful Saver or Takaful Saver Kid riders), with your contributions invested in Shariah-approved, investment-linked funds that you choose.

Get peace of mind with this comprehensive and affordable takaful protection plan that provides security and assurance of your legacy for your loved ones.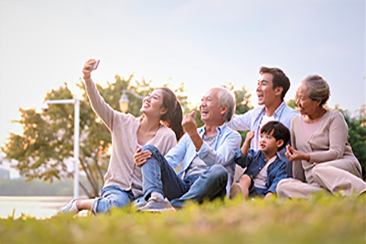 High coverage that starts from RM350,000
Receive at least RM350,000 upon death or disability so you can secure the future of your family when the unexpected happens and let your legacy live on.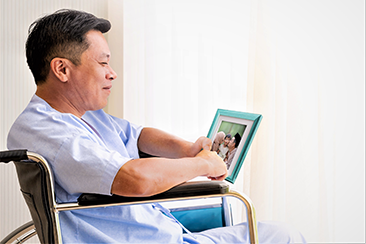 Unique diseases coverage up to RM10,000
Receive your compensation as soon as you're diagnosed or hospitalised due to infectious diseases and protect yourself from the risk of an unexpected outbreak.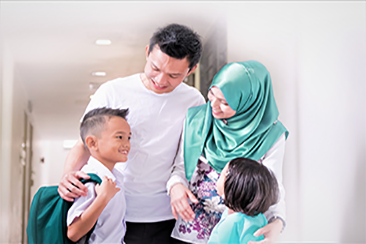 Accidental death benefit of up to 400% of the coverage amount
Get additional death benefits for your family if your death is caused by an accident.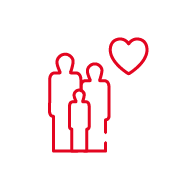 Family comes first
When an unfortunate event happens, you can count on us to help your family to go through the tough times with a hassle free procedure.
| | |
| --- | --- |
| Make sure your family receives the benefits | Hibah takaful prevents lengthy and complicated inheritance procedures for your family to receive the death benefits. |
Product

details
Coverage and Payment Terms
Contribution Term

5, 10, 20 years or throughout the certificate term

Minimum Monthly Contribution

Minimum monthly contribution of RM100 for adult and RM50 for child. The contribution is based on your selection of sum covered, contribution term and contribution frequency. Contribution rate varies according to age, gender, smoking status, occupational class, health condition, contribution term and expiry age

Eligibility Age

1 to 70 age next birthday

Note: For expiry age 70, maximum entry age is 60 age next birthday

Coverage Expiry

20 years or expiry age of 70, 80, 90 or 100

Minimum Sum Covered

Adult
RM350,000

Child
RM250,000
Features
Greater protection value for a longer family survival
With the high coverage of minimum RM350,000 from PruBSN WarisanPlus, it will help your family maintain the current lifestyle as well as help you to settle any debts when you pass away or suffer from Total and Permanent Disability (TPD).
Customised protection with affordable contribution
There is no one-size-fits-all coverage plan. With PruBSN WarisanPlus, you can attach any riders according to your needs until it is truly yours to own.
Unique diseases coverage
Receive compensation when you are diagnosed or hospitalised due to infectious diseases according to the categories below:
CATEGORY A: RM5,000/diagnosis/disease
Measles

Chikungunya

Hand Foot Mouth Disease

Typhoid Fever

Rabies

CATEGORY B: RM10,000/hospitalisation/disease
Zika virus

Ebola

MERS CoV

SARS

Malaria

Measles

Creutzfeldt - Jakob Disease

Influenza A - Avian Influenza AH7N9 & AH5N1

Nipah Virus Encephalitis

Japanese Encephalitis

Hibah
Secure your loved ones' future by naming them as beneficiaries. They will
receive the death benefits without going through the prolonged inheritance
procedures.
Aid for funeral expenses
Ease your family burden when they receive RM3,000 from Khairat benefits.
Investment opportunity
You can choose from 9 types of Investment-linked Funds that fit your risk
appetite to increase your cash value with potential upside returns.
Hassle free sign-up
No need to undergo medical examination to enjoy basic sum covered up
to RM2 million.
Extension of coverage until age 100
The coverage will be extended up to age 100*, subject to additional contribution required.

*The coverage will continue as long as there is sufficient cash value for the deduction of Tabarru` and other charges up to age 100 or to each benefit's maximum coverage term, whichever is earlier. Additional contribution may be required to ensure sufficient cash value until end of extended period.
Beyond the Spirit of Takaful
Allow you to help deserving hardcore poor and poor families to be protected
with basic family takaful coverage via Ihsan rider.
Tax Exemption
For PruBSN WarisanPlus, you may claim relevant insurance tax relief subject to the terms and conditions of the Inland Revenue Board of Malaysia.
Important Note
The above is only a brief description of our riders. For full details of the terms and conditions, please refer to your Certificate Document, servicing agent or contact our Customer Service Centre at +603 2053 7188 or customer@prubsn.com.my.

Age stated above refers to the Age of your next birthday.
Strengthen your plan
with add-ons
Understanding riders
What is a rider?
A rider is a product which adds benefits to your basic takaful plan. Attaching a rider to your basic plan provides you with options such as additional coverage so you can customise the plan to suit your own needs.