PruBSN Prihatin provides free prosthetics legs to the underprivileged amputees or disabled who cannot otherwise afford it. Most of the recipients and their families of this programme had been affected financially and economically. Fortunately with this assistance, they would be able to live a full, independent and productive life.
This programme is a collaboration with Kedidi Global Enterprise, a local manufacturer of prosthetic legs, since 2018.
Difference
we are making
We are committed to make a difference in the communities we have set out to help and serve.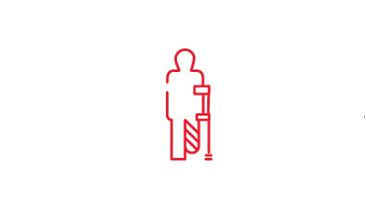 More than 200 recipients