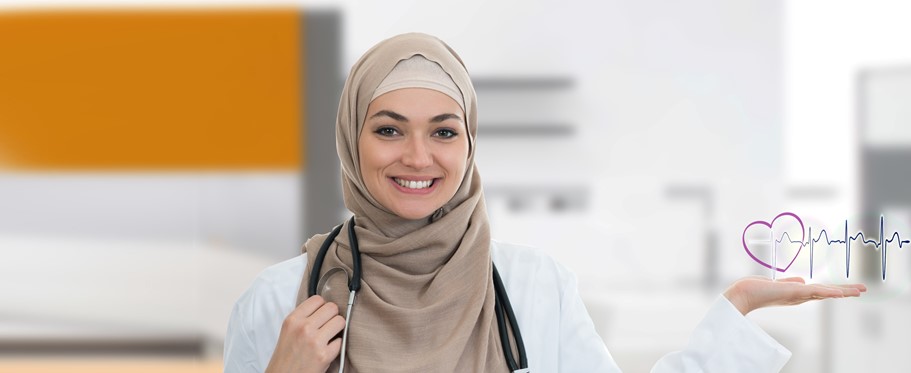 Second Medical Opinion
(SMO)
Introduction
Second Medical Opinion (SMO) is provided to the Covered Person of selected PruBSN Medical Plan (refer to your certificate's benefit list) on a complimentary basis, arranged through our appointed third-party service provider.
If the Covered Person has been diagnosed with a critical illness, the Covered person is entitled to receive a second medical opinion from medical specialists worldwide without the need for the patient to travel. The patient will be able to ask unlimited number of questions and doubts concerning the current medical condition. The Covered Person will receive a written report from a medical expert regarding his/her medical condition, addressing their concerns and providing potential alternative treatments.
This service is not just for life-threatening critical illnesses, it is also for conditions that may significantly affect the quality of life.
Frequently Asked Questions (FAQ)
When should I consider seeking a SMO?
Any time you have a very serious or life-threatening disease.
Where the treatment is very risky or toxic

Where the diagnosis is not clear

Where the treatment is experimental, or procedures that involves using experimental instruments of devices.
When you have been diagnosed with a critical illness, the feelings of concern and anxiety can be overwhelming. SMO offers you access to more information on your medical condition to help you make a sound decision.
What medical conditions does the SMO service cover?
The covered conditions are as per the list of critical illnesses listed in your takaful certificate. Please refer to your certificate wording and coverage.
Scenarios not fit for SMO:
Medical emergencies, urgent life-threatening situations

Admission to critical care

Daily or common issues, eg. flu, fever, cut wounds, etc.

Conditions or symptoms without any prior diagnosis
When will I receive the SMO report?
Typically, you will receive the written report within 14 working days from the time all complete medical records have been received by the specialist. It may extend longer for complex medical conditions.
This SMO service is not designed to handle medical emergencies or provide immediate treatment guidance. Please do not rely on the SMO service if you need to make decisions for urgent medical issues.
How many times can I use the SMO service?
There is no annual nor lifetime limitation on the usage. Certificate holder can use the SMO service for different medical condition.
Is there a cost for obtaining a SMO?
If you are using the SMO service as part of Prudential BSN Takaful's value-added services, you may not be required to pay. However, any cost incurred during the process of obtaining a SMO such as (but not limited to) report translation, additional medical test, courier charges if any, will be borne by the certificate holder.
What do you need to seek a SMO?
It is important for you to get all copies of the investigations that has been carried out by the first consultant/treating doctor. These include surgical operative reports, biopsy reports, a copy of the discharge summaries. In terms of CT scans and MRIs or other investigative procedures where the results are in the format of CDs, please get copies.
Secondly, get your first consultant/treating doctor to write down what is their planned treatment plan for you.
The SMO service is provided by our appointed third-party service provider. The doctors who will be reviewing your case are US based American Board-certified practicing expert specialists and surgeons. The selection of specialists will be solely at the discretion of our appointed service provider.
What will the SMO report contain?
The SMO is a written report regarding your medical condition, addressing your concerns and providing potential alternative treatments.
What is the next step after receiving the SMO report?
You should discuss the SMO report's recommendations with your treating doctor. The information contained in the report may lead to the pursuit of a different diagnosis and/or new treatment plan. More importantly, it provides peace-of-mind to you and your family.
Is the treatment recommended in the SMO report covered under my takaful?
Not all services and care suggested in the SMO report is covered under your takaful certificate. It is important that you read and understand the exclusions in your certificate. SMO is a service only and it doesn't reimburse medical expenses from the recommended treatment plan.