Health
Medic
Plan
Provides you with the ideal medical benefits and most importantly you would be able to build your own self-protection with no lifetime limit!

Visit any Prudential BSN branch to enroll.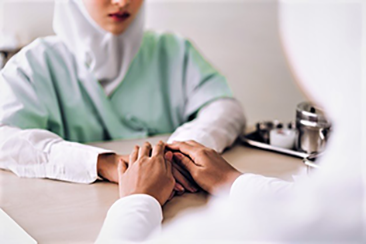 Extensive Coverage
Provides you with a range of coverage from accidental injury to hospitalisation as well as outpatient treatments including cancer and kidney dialysis treatments.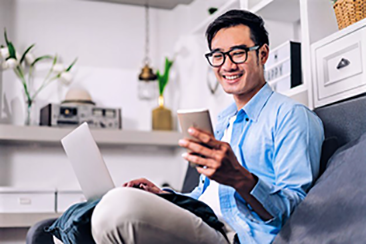 Simplified Underwriting
You just need to answer three (3) health questions to participate in this plan and no medical check-up is required.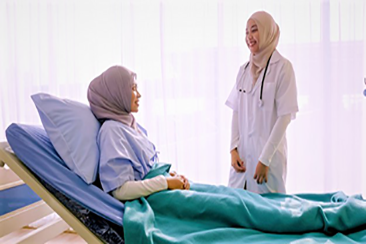 Affordable Contribution
Decide your own medical protection from as low as RM0.96* per day.

* Between the age of 30 and 32 (age next birthday), with occupation class 1 and selected deductible amount of RM 3,000.
Product

Details
Coverage Term
Eligibility Age – 19 to 45 age next birthday
Coverage Term - Yearly renewable until maximum expiry age of 70 (age next birthday)
Benefits
Room & Board Benefit

Hospital Daily Room & Board Benefit (max 120 days per annum)

Up to RM150 per day

Hospital & Surgical Benefits

1. Intensive Care Unit/Cardiac Care Unit Benefit (max 30 days per annum)

As Charged* , subject to Deductible

2. In-Hospital & Related Services Benefit

• Surgical Benefit
• Hospital Supplies and Services
• Operating Theatre
• Anaesthetist Fees
• In-Hospital Specialist's Visit

Outpatient Treatment Benefits

1. Pre-Hospitalisation Treatment Benefit (within 30 days before hospitalisation)

As Charged* , subject to Deductible

2. Post-Hospitalisation Treatment Benefit (within 90 days after hospitalisation)

3. Day Surgery Benefit

As Charged*

Additional Benefits

1. Emergency Treatment for Accidental Injury Benefit

Up to RM5,000 per annum

2. Government Hospital Daily Cash Benefit (max 120 days per annum)

RM50 per day

3. Outpatient Cancer Treatment Benefit

As Charged*

4. Outpatient Kidney Dialysis Treatment Benefit

DEDUCTIBLE
Notes:
a.Deductible is a portion of the total Reasonable and Customary Charges of eligible benefits that participants must pay for any one disability. For example, if you select a deductible of RM1,000, you must pay the first RM1,000 of the total Reasonable and Customary Charges of eligible benefits for each any one disability. We will then cover up the rest of the total Reasonable and Customary Charges of eligible benefits on related claims.
b.If you are hospitalised in any Malaysian Government Hospitals (as listed in our website), the deductible will be reduced to RM100, RM200 or RM300 respectively, subject to terms and conditions

RM1,000; or RM2,000; or RM3,000

ANNUAL LIMIT

RM100,000

LIFETIME LIMIT

No lifetime limit
* We shall only reimburse Reasonable and Customary Charges on eligible benefits which are deemed Medically Necessary.
How to Enroll in this Plan?
How to Submit Claims?
How do I submit claims?
You may download the relevant claim forms here (https://www.prubsn.com.my/), obtained at any PruBSN branch, or request it by sending email to customer@prubsn.com.my or contact PruBSN Customer Service line at 03 2775 7188 (Monday to Friday, 8.30a.m. - 5.15p.m.).
How long will it take to process a claim?
Upon receiving the complete claims documents required, the claim payment will be processed within 14 working days.
How to Cancel the Certificate?
If you cancel your certificate within the first 15 days after participating in this plan, PruBSN will refund the contribution paid.
However, if you choose to cancel your certificate at any point after the 15 days, contribution paid will not be refunded. Instead, we will keep your coverage until the certificate anniversary after your notification.
Please note that you will not be able to revive the certificate after you have cancelled it. If you decide to participate again, you will need to submit a new application for enrollment. Please carefully consider if cancelling the coverage is the best decision for you.
Tax Exemption
Subject to the terms and conditions of the Inland Revenue Board of Malaysia, the contribution paid for this plan is eligible for the personal income tax relief under Medical Insurance/Family Takaful category.
Important Notes
The above is only a brief description of our product. For more information on Medic Plan, kindly refer to the Product Disclosure Sheet before participating in this plan and refer to the terms and conditions in the Certificate Document for details on the important features as well as exclusions that apply to the plan.